Areas of Expertise
BANKRUPTCY, INSOLVENCY, AND RESTRUCTURING
LitiNomics professionals have applied investigative techniques, accounting expertise, and operational knowledge to effectively complete financial investigations in support of trustees, receivers, the SEC, the DOJ, law enforcement, creditors, and others. Our team has extensive experience identifying and investigating financial issues. We have the ability to fully document transactions, events, and activities alleged to have transpired, and can determine whether an impropriety has occurred.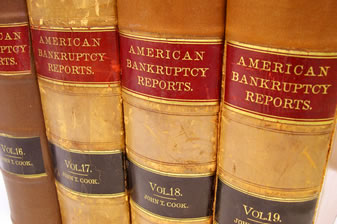 Additionally, we have experience detecting and investigating inappropriate activity and fraud, including:
Analyzing Ponzi, mortgage, and real estate schemes
Evaluating and tracing the diversion of funds and assets
Recovering diverted assets
Compiling documentation and records to support preference and fraudulent transfer actions
Delivering findings to courts, receivers, trustees, and regulators
Please email forensicaccounting@litinomics.com to learn more about how LitiNomics can assist you with your bankruptcy or receivership case.