About Us
CLIENTS
A wide variety of law firms and corporate clients throughout the nation rely on the expertise of LitiNomics. We've had the pleasure to work with the best litigation counsel in their respective fields on some of the most complex, interesting cases in the industry.
For a fuller understanding of our company's success, consider that: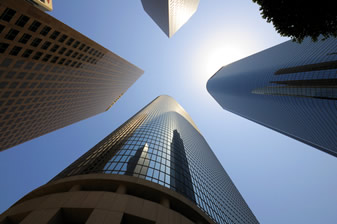 LitiNomics' experts have worked with more than three-quarters of the firms represented in the 2012 Am Law 100.
LitiNomics' experts have provided services in litigations involving 60 companies in the 2012 Fortune 100.
More than 75% of our work has been generated from LitiNomics' law-firm clients that have retained us for multiple engagements.
Our record demonstrates we consistently deliver significant value at reasonable cost to our clients. And, our long-term relationships with attorneys provide additional evidence of our professional success. All this has fueled our rapid growth, and allowed us to be named as one of Silicon Valley's fastest-growing private companies each of the last three years by the Silicon Valley Business Journal.
If your law firm or corporation has never worked with our company, we welcome the opportunity to build a relationship with you. Please visit our Areas of Expertise page to learn more about the expertise we can provide to your firm.