Experts
Michael Wagner
Senior Advisor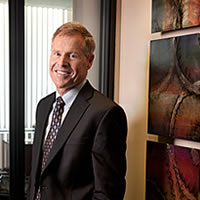 Education:
J.D., Loyola University School of Law, Los Angeles
M.B.A., University of California, Los Angeles
B.S., Engineering, University of Santa Clara
Email:
| | |
| --- | --- |
| Direct Line: | Office Location: |
| 650.282.4402 | Pleasanton |
Michael Wagner has provided expert testimony in over 130 trials - spanning 18 states in federal courts and 10 in state courts - and over 30 alternative dispute resolution forums. While Mr. Wagner focuses on the calculation of commercial damages and business value, he's also an expert on the subject of alter ego.
Mr. Wagner's expert testimony has addressed damages issues in a wide variety of matters, including patent infringement, trade secret appropriation, copyright infringement, trademark infringement, breach of contract, business torts, class actions, and bankruptcy. He's testified extensively in areas such as semiconductors, high technology, internet, biotechnology, telecommunications, and real estate.
Mr. Wagner co-edited the "Litigation Services Handbook: The Role of the Financial Expert," through four editions and co-authored several chapters on patent damages, alter ego, and other topics. The handbook has become a standard reference work in calculating financial damages, and was cited in the U.S. Federal Judicial Center's "Reference Manual on Scientific Evidence" in the first two editions. He is an author of more than twenty-five other professional publications.
In addition to his court testimony, he's presented on damages subjects and other financial matters to audiences ranging from the California State Bar to the U.S. Environmental Protection Agency.
Mr. Wagner is a member of the State Bar of California, and was a California Certified Public Accountant for 34 years. He also held a Certificate in Financial Forensics (#23) from the American Institute of Certified Public Accountants.